INTRODUCING DARWIN
Darwin is one of Australia's most unusual cities with a highly transient population and a unique cultural landscape. The Indigenous people of the Northern Territory are considered to be the world's oldest living culture and the city's proximity to Asia makes it a favourable destination for many south east Asian and northern islander migrant communities. Darwin was pondered over a few times by European explorers in the mid 1800s, until finally in 1869 Captain John Lort Stokes decided to make it official, set up camp and named the city after his good friend and shipmate on the Beagle, Charles Darwin. Little did he know that Darwin the man would go on to be the world's greatest theorist regarding the evolution of man.
The historic telegraph line that was to connect Australia with London had a considerable role to play in the new settlement, however it was the discovery of gold at Pine Creek just 200 kilometres away that sparked the gold rush. The north's new found prosperity would be the key to Darwin evolving from a small northern outpost to the bustling city it is today and this would set the scene for the city's constant reinvention of itself through tragedy and prosperity. Darwin became home to thousands of new migrants from across Asia and Europe in those early years - some looking for gold while others were escaping war. However, none were prepared for the epic tragedy that would unfold in 1942 when Darwin was bombed by the Japanese and subsequently became Australia's only WWII battle site. Hundreds were killed, much of the city was destroyed and the population almost halved as locals began to flee the relentless targeting of the city that continued for almost 2 years. The city recovered after the WWII attacks and enjoyed almost three decades of peace and prosperity before devastation struck again.
Cyclone Tracy swept through Darwin and surrounds on Christmas Day 1974 and destroyed thousands of homes and lives. The biggest airlift in Australian history swung into action and almost the entire population was evacuated. Although many of the city's early history and architecture was lost, the rebuilding programme that followed made Darwin one of Australia's most innovative and progressive cities as experts realised the importance of good engineering and design. Darwin has now moved into the next stage of its transformation, experiencing a resource boom in the last decade that has changed the face of the city. Major international oil, gas and industrial supply projects have cemented Darwin's role as Australia's hub to Asia and one of the nation's great power players on the world stage. As a result of all of this activity, Darwin has become one of Australia's fastest growing and most diverse cities with a population of over 138,000 people. In fact, almost 60% of the Northern Territory's entire population live in Darwin – despite having 1.35 million km² of land to choose from.
SUBURBAN LIFE
The Top End lifestyle is Darwin's greatest asset with idyllic weather most of the year (though the wet season can be challenging) and plenty of great scenery at every turn. Outdoor living makes every day feel like a holiday and the recent period of abundance the city has gone through means many locals have upgraded their lives in ways not possible in the southern cities. Waterfront living is at its best in Darwin with spectacular sunsets and balmy sea breezes most days. With a highly transient worker population, inner city apartment living is also common. Out in the suburbs and families enjoy spacious modern elevated homes surrounded by trees and easy access to local facilities. The city boasts a strong and thriving community spirit and its remoteness means there's a different set of rules to live by, which for many is the very reason they moved there.
Singles, Young People and Students
As the main university town in Australia's north, student life is dynamic and busy with campuses at Casuarina, Darwin CBD and Palmerston. Public transport is not great in Darwin so students tend to live on campus or very close by. Casuarina, Nakara, Tiwi, Nightcliff and Rapid Creek are all within easy reach of the Charles Darwin and Flinders University campuses and accommodation and the cost of living in these areas is a direct reflection of its high student population. There are also a number of excellent primary and high schools in the northern suburbs so families with young children tend to live around these areas – particularly in Leanyer, Wulagi and Malak. Darwin has a well-earned reputation as a party city with thousands of Fly-In-Fly-Out (FIFO) workers on two or three year contracts to work on the city's major projects. The high population of Australian and American army and navy personnel based in Darwin and docking regularly at the wharf, has also increased the city's singles population considerably. The population influx has boosted the need for accommodation in the CBD in recent years and literally hundreds of apartments have been built specifically for these new arrivals. The CBD's most populated areas are now on the south eastern border between Tipperary Waters and the Wharf Precinct and along the esplanade facing the sea and these luxury apartments with spectacular views have transformed the city's skyline.
Family Life
The Top End offers a great life for families with plenty of outdoor adventures to be had and good local facilities for the whole family. Darwin's population is widely distributed and greater Darwin covers a large footprint so families tend to be more focused in vibrant community areas with easy access to shops, schools and sport and leisure facilities. Casuarina, Leanyer and Malak are popular with younger families with decent affordable accommodation and well-equipped local shopping centres to escape the heat. The same applies to Palmerston, though its distance from the CBD makes it less of a suburb of Darwin and more of a satellite city in its own right. Older more established suburbs such as Parap, Fannie Bay and Larrakeyah tend to have more long term localsand families with older children, while those in the higher income brackets can enjoy the very best lifestyle on the waterfront at Cullen Bay, with plenty of room for the whole family, all the pets, the luxury cars and the boats.
Retirees
There has been somewhat of a shift in retirement age in recent years as the city goes through a particularly vibrant period. The higher incomes have offered long term locals the chance to downsize from their big family home in the suburbs, to a glamorous and low maintenance esplanade upgrade. Baby boomers are spending on lifestyle rather than security and empty nesters see no reason to stick to the traditional model of maintaining a family home for decades that really only fills at Christmas. The CBD has become the place to be for the youthful retiree with the combination of luxury living, spectacular views, close proximity to the waterfront and city cafés, bars and restaurants as well as plenty of nice walks in the city's parks, gardens and waterfront precincts. For the less active retiree and those who need to access community services, residential care facilities tend to be mostly in the northern suburbs. The quiet leafy streets of Tiwi and Wulagi for example, are conveniently located close to Darwin Hospital and many other specialist services. Suburbs in this area are largely centred around the huge complex that is Casuarina Square. The shopping centre and precinct provides convenience for those with restrictions to their mobility, offering shopping, community services and interest groups, health care and entertainment all in one place. Alawa, Nakara, Wanguri and Moil are all walking distance to Casuarina Square making it a popular area for those retirees preferring the suburban option.
First Time Buyers
Frontier cities like Darwin and Perth have seen strong growth in recent years, both in investor activity and housing prices. The influx of major projects in the last 5 years or so has certainly contributed to a much more focused approach to infrastructure and development, ensuring the city could cope with the rapidly swelling population as worker demands increased. Just a few years ago, land developments were selling out in a weekend and dozens of inner city apartments sold off the plan in just a few weeks. Today the skyline is still dotted with cranes as more high rises emerge, however, Darwin like any city goes through cycles and buyers seem to be exercising a little more caution in recent years as oversupply starts to become an issue. Suburban life is less affected so owner occupiers should have some luck.
The first Home Owners grant certainly made a difference to many and suburbs around Casuarina Shopping Precinct continue to thrive, regardless of market ups and downs. Decent sized blocks of land, quality post-Cyclone Tracy construction and excellent local facilities make suburbs like Alawa, Casuarina, Nakara, Tiwi, Wanguri, Moil and Jingili the most attractive and secure investment options for first home buyers. Suburbs that may be a little costlier to get into, but show consistent return on investment are in inner urban waterfront areas such as Larrakeyah, Cullen Bay, Bayview and Fannie Bay. People always want properties here so it's not only a prestige location for first home buyers but also a smart investment for those with enough capital to make it work.
Best Investment Areas
Investment in Darwin today is certainly not what it was two or three years ago, however there are still good opportunities for savvy investors who pay attention and focus on getting their timing right. Many of the major projects are well underway but as they near completion the city's demographics will shift once more and things will no doubt pick up. For now, it's a renter's market, so investing in quality properties that offer good value over the long term to both the investor and the tenant will get buyers through any rough spots ahead. Decent returns can still be achieved in some of the more exclusive suburbs such as Bayview, Larrakeyah, Fannie Bay and Darwin city. Things become more affordable around Coconut Grove, Nightcliff, Stuart Park, Karama and Malak and properties in these areas show stable growth and returns over the long term.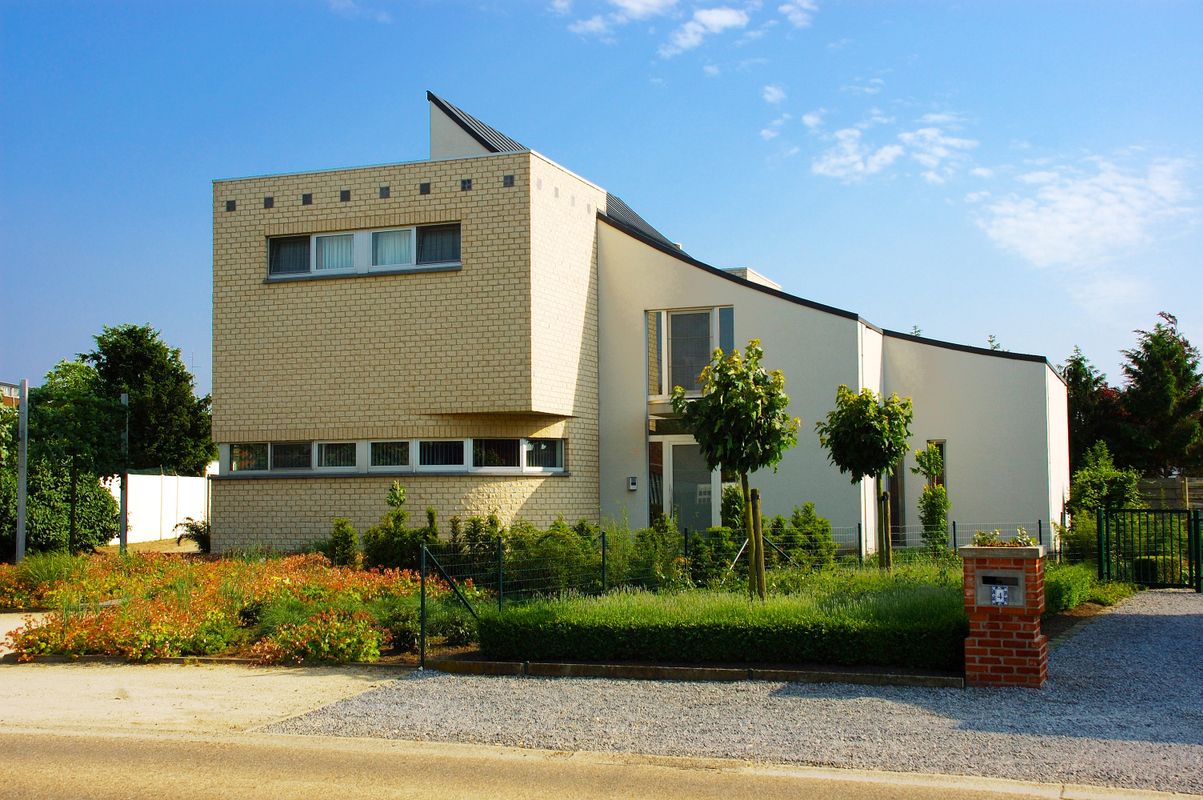 SPECTACULAR FACTS
Darwin is the capital of the Northern Territory which covers an area of over 1.35 million sq. km, taking up almost 20% of the Australian continent.
The oldest living culture in the world calls the Northern Territory home and today there are more than 80 aboriginal languages spoken amongst Top End Indigenous peoples.
Captain John Lort Stokes named Darwin Harbour and the original town settlement after a former shipmate, Charles Darwin, who would go on to become one of the greatest theorists known to humankind.
The Overland Telegraph Line was completed in Darwin in 1870, finally connecting Australia to London and therefore the world.
Darwin is the only Australian town to have been a WWII battle site when it became a base in the 1940s for allied troops. More than 10,000 troops were based there, the city was bombed almost 50 times by the Japanese and 243 people died.
Almost the entire city of Darwin has been rebuilt no less than 4 times as a result of war and cyclone damage, including the devastating Cyclone Tracy which wiped out most of the region and required mass evacuation of the population.
On Christmas morning 1974 Cyclone Tracy hit Darwin, destroying 70% of the city and killing more than 50 people. The largest airlift in Australia's history swung into action and 30,000 people were evacuated.
The population of Darwin has almost tripled since Cyclone Tracy making it Australia's fastest growing city.
Darwin's northern coastal location makes it a strategic point for defence services and there are thousands of Australian Army, Navy and Air force personnel based there including more than 1200 US Marines.
Darwin has a reputation for being a great place for singles due to its FIFO workforce and the military staff based there. Sadly, for men there's hot competition with only 48% of the population being female.
Darwin has a greater Indigenous population than other Australian cities with almost 30% of the NT population made up of Aboriginal and Torres Strait Islander people.
Surprisingly however, the population still has a colonial flavour with Australian, English, Irish and Scottish people being the most common nationalities living in Darwin. Aboriginal people come in at number 3 in the top 5 nationalities.
However, they make some headway with language – 3 of the top 5 languages spoken are Indigenous, alongside English and Greek.
Commencement of a railway line connecting Adelaide and Darwin began in the late 1870s and astonishingly was not completed until 2003, making it one of the longest running projects in Australian history. Delays came from multiple postponements and cancellations of the project. Today the Ghan Railway travels this route twice weekly and it is one of Australia's most scenic journeys.
The highway that runs between Adelaide and Darwin starts (or ends) in the Darwin CBD and loosely follows the route of Scottish explorer John McDouall Stuart. The road was named the Stuart Highway in his honour.
One of Australia's most intriguing and famous murder cases happened in the Northern Territory in 2001 when British tourist Peter Falconio and his girlfriend Joanne Lees were attacked on the Stuart Highway just outside Barrow Creek, by Bradley John Murdoch. Lees was kidnapped but escaped and Falconio's body has never been found. Murdoch is now serving a life sentence in Darwin Prison.
The Northern Territory Supreme Court building in Darwin had an impressive renovation as a result of Bradley John Murdoch's trial with $900,000 being spent to renovate the facilities, just to accommodate the influx of national and global media in attendance.
Darwin is home to one of Australia's most unique races – the beer can regatta. It was launched in 1974 and participants 'boats' are made out of beer and soft drink cans or milk cartons.
A number of Darwin locals are surprised each year by crocodiles wandering on to their property. There are roughly 100,000 saltwater crocodiles in the Northern Territory and each year a few appear in people's swimming pools, gardens or at the local beach. It always makes the front page of the local newspaper.
The primary tabloid newspaper is The NT News and it's produced in Darwin. It's known nationally for its colourful front page headlines which appear regularly on breakfast television in Australia for the unique and comical nature of the stories.
CITY LIVING & LIFESTYLE
Without question the best thing about Darwin is the lifestyle. Darwin has numerous great beaches and waterfront precincts in the city, Nightcliff, Fannie Bay and Casuarina and good community facilities such as libraries, swimming pools, water parks and sporting grounds. There are also lots of great walking and cycling trails in and around the city and suburbs. The city has a rich cultural life with strong Chinese, Greek, south east Asian and Irish communities and its Indigenous heritage is still a vital part of the city's identity. There are arts and cultural festivals all year round such as the NT Writer's Festival, the Greek Glenti and the Darwin Festival. There is a vibrant music and theatre scene and some of Australia's best Indigenous art galleries to showcase local talent. Darwin provides a great base from which to explore the natural attractions of the Top End including thespectacular Litchfield and Kakadu National Parks and the local crocodile population via the safety of the Adelaide River Queen. The landscape in this region is totally unique and the tropical climate a joy to experience.
The local dining scene is heavily influenced by its Asian neighbours and there are a number of delicious street food markets on a few times a week. The Mindil beach sunset markets are internationally acclaimed and although there are plenty of places to enjoy a great café breakfast, insiders know the best choice is a chilli noodle soup and a frozen fruit smoothie at Parap Market. Darwin chefs have fantastic produce to work with especially fresh seafood and the multicultural nature of the city makes for lots of choices and interesting menus. Dining precincts such as Cullen Bay, the Wharf Precinct and the esplanade offer idyllic places to watch the spectacular sunsets and enjoy the balmy tropical evenings.
GETTING AROUND
To really get the most out of the city a car is the best transport solution. Local buses are the only form of public transport and the weather can be restrictive for cycling at certain times of year. There are good bike and walking paths however and taxis are plentiful, though they can get expensive especially if you are travelling between the city and the northern suburbs. Darwin is connected to other parts of the Territory by long haul bus services and the Ghan Railway which departs twice weekly running in both directions between Darwin, Katherine, Alice Springs and Adelaide. Darwin international Airport is just 12 kilometres from the CBD and 4 kilometres from Casuarina. There are daily connections to all Australian capital cities and many of the most important hubs in Asia including Denpasar, Singapore, Kuala Lumpur and Bangkok. There are also a number of regional flights each day to remote parts of the Territory including cattle stations and Indigenous communities making for some interesting conversations to be had in the departure lounge.
CLOSING
Darwin is one of Australia's last great frontier cities. Life is lived large here and the rules are not the same as they are in the southern states. Everyone has their own reason for being there and for many it's a tall tale that can be hard to believe. But Territorians are friendly, open minded and hardworking and you'll be hard pressed to get a warmer welcome anywhere else.